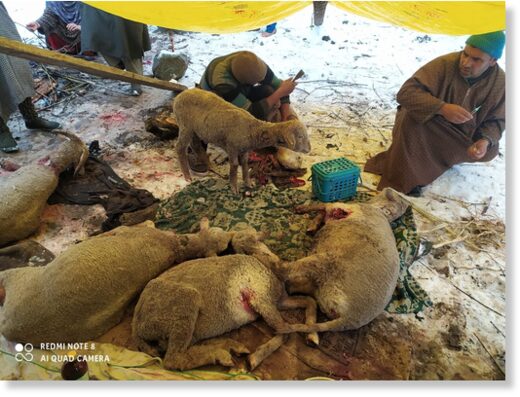 At least 80 sheep and goats died after lightning struck in a hilly area of Ramban district of Jammu and Kashmir on the intervening night of Monday and Tuesday.
Local sources said that the lightning struck at Hinjhal top meadow of Banihal in Ramban killing at least 80 sheep and goats.
The owner of the animals claimed that dozens of sheep and goats were still missing.
Official sources however said that the carcasses of only 40 animals have been recovered so far.
They said that teams from the police and sheep husbandry department are in the area to take stock of the situation.