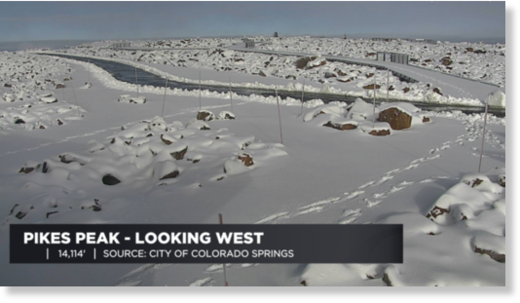 Many Colorado peaks have picked up the first measurable snow of the season from our September cold wave that pushed through over the weekend into Monday morning.
While most of the Front Range and eastern plains had a steady soaking rain overnight Sunday into Monday morning, many higher peaks of the state above 11,000 to 12,000 feet were treated to early September snow.
Pikes Peak woke up with measurable snow to start the week. While the peak can see snow during the Summer months at over 14,000 feet, most of those storms only provide a dusting. Workers had to do a little early season shoveling.
Last night's storm had enough of a chill and moisture to blanket the summit with one to two inches of snow in spots.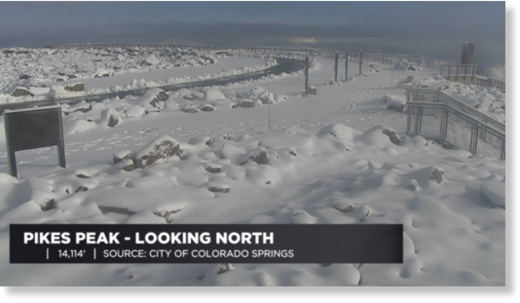 Also, on Trail Ridge road farther north picked up a dusting of ice and snow as well. Part of the road had to be temporarily closed at Rainbow Curve east side and Milner Pass.