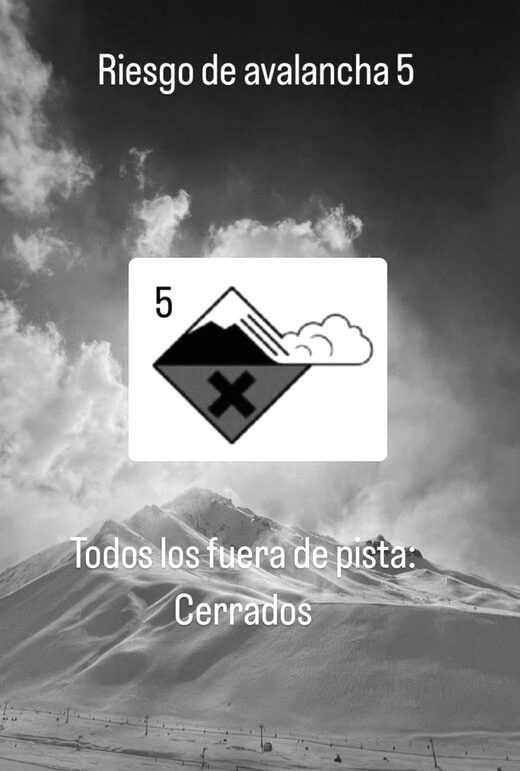 1 meter of snow in 24 hours. That's approximately 3.2 feet in a day—
roughly 39 inches in only one full rotation of the Earth
. And now the people of Las Leñas have to deal with it.
At this time the exact snowfall total from the monstrous 24-hour storm cycle at the Argentinian ski area has yet to be confirmed because it's been too deep for staff to efficiently walk outside and measure it. What is known with precision, however, is that the avalanche danger in Las Leñas right now is extreme, with the probability of a slide considered to be certain.
The resort's expert terrain is reported closed today, September 11, with four chairs currently spinning. In the meantime, ski patrol crews are working diligently to mitigate the avalanche hazard as the snow stabilizes. Those riding Leñas' open terrain today are undoubtedly in for a deep day of skiing and riding.