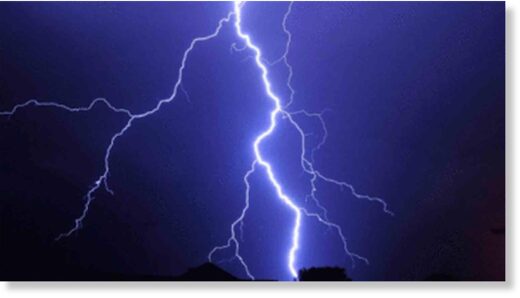 A young footballer has died after being caught in a freak lightning strike.
Owen Isaías Cuadra León, 20, was tragically killed when lightning hit in Managua, Nicaragua, earlier this week (27 August).
The young sportsman and his football coach, Juan Arana Martínez, 49, were waiting under a tree for the rain to stop in Plaza la Biblia at the time of the incident.
While they were quickly transferred to the Alejandro Dávila Bolaños Military Hospital to receive medical attention, Owen sadly succumbed to his injuries.
His coach is still currently hospitalised with serious injuries.
A video at the scene shows two people lying at the base of a tree while officials assist, loading them on to stretchers.
Owen, a native of San Isidro de la Cruz Verde, in the southern area of the Nicaraguan capital, was part of the Foxen soccer team.
In a statement, the team said: "Due to the sad death of the player Owen Cuadra belonging to our colleagues, the Foxes Fc team, on behalf of our team we send our deepest condolences to the grieving family."