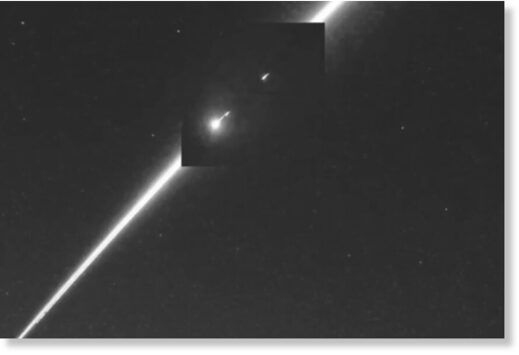 Western Australia's southern sky lit up early this morning as a fireball entered the earth's atmosphere and streaked across the sky to end south of Rottnest Island in Perth.
Early risers spotted the meteor at 5:03am and it lasted about 15 seconds as it travelled from east to west.
Planet astronomer Dr Hadrien Devillepoix dismissed claims it was space junk and said it was a natural object that entered the atmosphere.
"People would have had a really good show of it," he said.
"It was a very shallow entry, so a very slow, long fireball — basically crossing the entire Wheatbelt."
Dr Devillepoix estimated the meteor was most likely a 10-centimetre rock that travelled about 14 kilometres per second.
"Any pieces, if there were any, would be in the ocean by now," he said.
"But we don't think anything survived at this stage."
Astronomers do not receive any alerts or warnings about meteors like this because they are too small to be seen by telescopes before arriving.
"You've just got to be watching [the sky] all the time if you want to catch them," Dr Devillepoix said.
"So it's great we have people out to see it."
There were multiple reports of people witnessing the meteor in towns across WA, including Kojonup, Narrogin, Mount Barker, and Cranbrook.
(See video
here
)