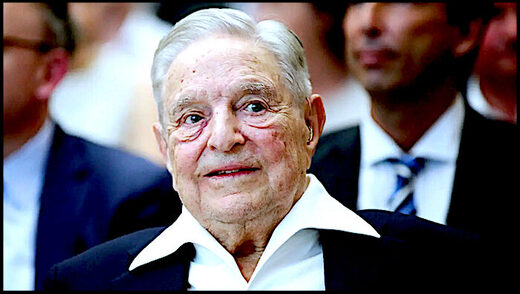 Far-left billionaire George Soros has a legion of loyal lieutenants who've racked up over two dozen meetings with top officials at the White House since President Biden took office,
The Post
has learned.
The progressive kingmaker's unrivaled access into the Biden administration extends well beyond his 37-year-old son
Alexander, who chairs the powerful, liberal grant-making network
Open Society Foundations
founded by his dad, and as
The Post
reported on page 1 last week,
has taken on the role of
a de-facto White House "ambassador" by making at least 14 visits there
.
At least four other past or present leaders at Open Society Foundations have amassed a combined 33 private meetings and other confabs in less than two years,
according to recently updated White House visitor logs.
Tom Perriello, executive director of the group's United States operation, and a former Virginia congressman, scored 17 visits alone since May 2021,
records show.
His latest trips include separate Dec. 15 meetings with
Rachel Chiu,
chief of staff for the White House's Office of Political Strategy and Outreach, and White House Associate Director of Strategic Outreach
Sabrina Bousbar;
and a Dec. 2 sitdown with
John Podesta,
Biden's senior advisor for clean energy innovation and implementation.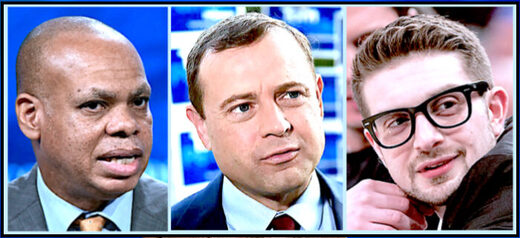 He had five meetings with
Kimberly Lang,
then a National Security Advisor executive assistant, held between May 2021 and July 18.
He also visited on Sept. 13, 2022, when Biden hosted an
"inflation reduction" party
on the White House South Lawn featuring classic folk-rocker James Taylor - even as the stock market continued to plummet.
Patrick Gaspard, a former Open Society Foundations president who now heads a liberal think tank
heavily funded by Soros called
Center for American Progress, visited 10 times,
including July 7 with White House Deputy Chief of Staff Jen O'Malley Dillon. Gaspard was previously a key
advisor to ex-New York City Mayor Bill de Blasio
.
Open Society board member Ivan Krastev and its chief of staff Nicole Wilett
each logged three visits, with Krastev accompanying Alexander Soros at Oct. 6 meetings with Lang and later Deputy National Security Advisor John Finer, according to records.
Wilett was among 739 people who attended a Dec. 21 event thrown by Biden, logs show. That's the same day Biden met at the White House with
Ukraine President Volodymyr Zelensky
and announced the U.S. would be sending billions of dollars overseas to boost Ukrainian troops in their war with Russia.
"It's hard to tell where the Biden administration begins and the Open Society Foundations ends," said Tom Fitton, president of the conservative Judicial Watch.
The White House, Open Society Foundations, Perriello, Gaspard, and the Soros family did not return messages.