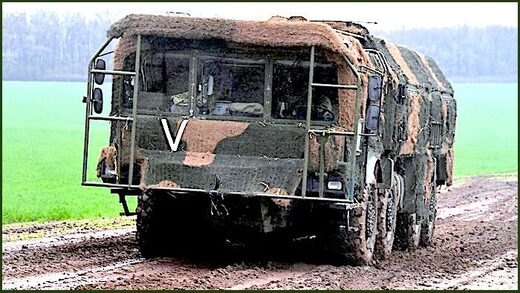 Moscow wants to send atomic weapons to Belarus, but the US has already deployed such assets in Europe, Dmitry Peskov has said...
Western countries are hyping up hysteria around Russia's plan to place tactical nuclear weapons in Belarus, Kremlin Press Secretary Dmitry Peskov suggested in an interview released on Sunday.
Speaking to Russia 1 TV, Peskov blasted what he called the West's
"extremely unrestrained" reaction to President Vladimir Putin's decision to deploy nukes in Belarus this summer,
which followed repeated requests from his Belarusian counterpart Alexander Lukashenko.
"The collective West is not inclined to recall... [that] American nuclear weapons are stationed here, in Europe, around our country,"
the spokesman said. He also claimed that the West "is prone to hysterical reaction" in relation to Moscow's plans to build a nuclear storage facility in Belarus, which is widely regarded as a key Russian ally.
The decision was announced by Putin in late March, who said at the time that
the move had been prompted by the UK's decision to provide Ukraine with depleted uranium munitions.
He also promised that Russia would remain in control of its nuclear arms, noting that
Moscow's actions do not differ much from those made by the US.
"They have long deployed their tactical nuclear weapons on the territory of their allies. We agreed that we will do the same, without violating our international obligations on the non-proliferation of nuclear weapons."
As things currently stand, American tactical nuclear weapons are stationed in five European NATO countries - Belgium, Germany, Italy, the Netherlands, and Türkiye.
Putin's announcement outraged Western officials, with EU foreign policy chief Josep Borrell slamming it as "an irresponsible escalation" while threatening Belarus with new sanctions. Meanwhile, US President Joe Biden described any talk of stationing Russian nukes in Belarus as "dangerous" and "worrisome."
At the same time,
National Security Council spokeswoman Adrienne Watson said Washington had not seen any signs that Russia was planning to use a nuclear weapon, adding that the US had no reason to change its strategic posture.