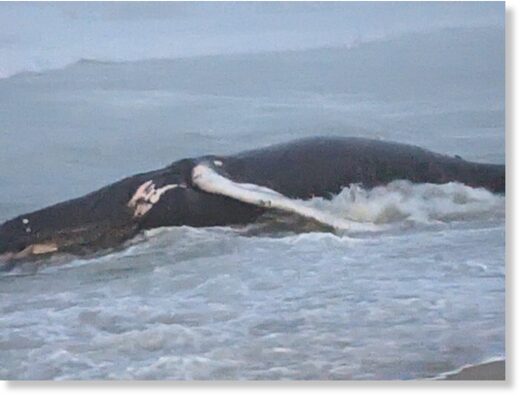 A dead humpback whale spotted off the Garden State coast was the second to be seen in the tri-state area on Wednesday.
The Marine Mammal Stranding Center is continuing to monitor the latest whale spotted off the coast of Seaside Park.
A necropsy is expected to be performed.
The initial discovery occurred on the same day that another whale washed onto a jetty in Breezy Point, New York.
While scientists continue to say there are no connections to the surveying taking place on the planned offshore wind farms and these deaths, there have been continued calls for a pause by mayors, activists and even state congressional representatives.