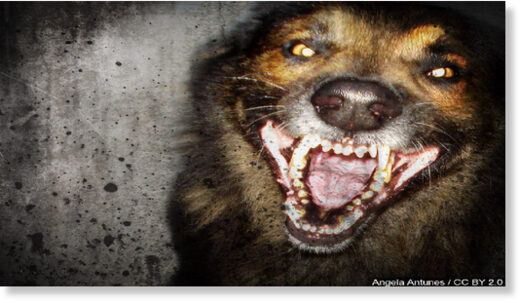 A 7-year-old boy died after being attacked by a pack of stray dogs near his house in Uttar Pradesh's Saharanpur.
The incident took place on Saturday evening when the boy, Kanha, was playing in the field next to his house in Bilaspur village in the Gangoh Police Station area.
According to sources, the boy kept crying for help, but by the time villagers reached to rescue him, he had succumbed to his injuries.
They said villagers shooed the dogs away and recovered the boy's body and went to his house.
The entire episode brought a pall of gloom to the boy's family members. Villagers gathered to support his father, Vikas, and other family members.
On being informed, police officials reached the spot. The villagers alleged that they had informed the district administration about the stray dog menace in the area, but no action was taken.
They said that they had mentioned some of the dogs being infected but the authorities did not get them treated.
SDM Nakur Ramya R reached the spot and ensured immediate action for the villagers.