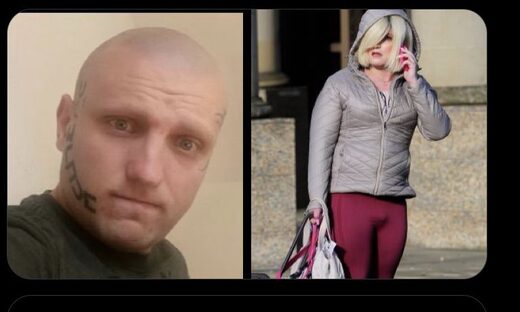 Justice warns against stigmatizing transgender women as threat against women, adding, 'predatory men are the risk to women'
After facing pressure to intervene in the transfer of a transgender convicted rapist to an all-women's prison, Scotland's government has decided to stop transferring such inmates with a history of violence against women to its all-female prison, according to reports.
The Agence France-Presse, or AFP, reported the decision was made just days after a rapist was removed from the all-female prison.
Some people worry women-only spaces are being compromised by those who are fighting for transgender rights.
On Saturday, violent trans prisoner Tiffany Scott was granted permission to transfer to an all-women's Scottish prison after previous requests were rejected.
Scott is known as one of the most violent inmates in the Scottish prison system,
the
Daily Record
reported, and managed to stalk a 13-year-old girl while incarcerated under a former identity as Andrew Burns, by sending her repeated letters.
While incarcerated, Scott has reportedly been involved in several violent attacks against guards, a female nurse and fellow inmates. She has also inflicted self-harm by attempting to hang herself after shredding "tear-proof" clothing and ripping an IV out of her arm.
Scottish government officials also faced pressure to intervene in the transfer of Isla Branson, another convicted rapist, who was initially granted
On Tuesday, Bryson was found guilty of raping two women in 2016 and 2019 while still known as Adam Graham.
Before sentencing on Tuesday, Bryson had been transferred to an all-women's prison known as Cornton Vale. First Minister Nicola Sturgeon ordered that decision to be reversed on Thursday.
The security issues surrounding incarnated prisoners and their gender identity has surfaced in the aftermath of a gender recognition bill that was passed in December by Scottish members of parliament. The bill was then blocked earlier this month by the U.K. government
.
Opponents to the bill that Sturgeon first introduced six years ago, which allows people to change their gender identity more easily, said it did not provide enough safeguards in instances where abusive males could potentially take advantage of the system.
The AFP reported that Scottish Justice Minister Keith Brown ordered a review of current practices, as the subject is "highly emotive" and that "the public concern is understandable."
Brown warned against stigmatizing transgender women as an inherent threat to women.
"Predatory men are the risk to women," he said.

Comment: Really?



Still, Brown said the announcement on Sunday had nothing to do with Scotland's blocked gender recognition law.
Greg Wehner is a breaking news reporter for Fox News Digital.