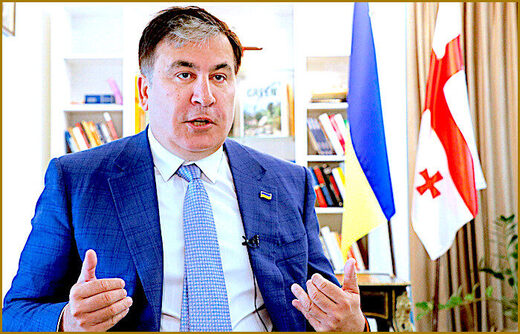 A U.S. neurologist has told a court that jailed former Georgian President Mikheil Saakashvili is "seriously ill" and needs to be treated by professional physicians.
Speaking on January 9 via a video link at a court hearing in Tbilisi into Saakashvili's request to postpone serving his sentence for health reasons, Shaheen Lakhani said he concluded after an examination of
Saakashvili that the ex-president is suffering from a number of health issues, the worst of which are dementia and muscle spasms.
Lakhani,
who is based in California
, also
diagnosed Saakashvili with a damaged peripheral nervous system, herniated discs in his neck, post-traumatic stress disorder, and polypharmacy, the simultaneous use of multiple medicines by a patient.
Saakashvili was not present at the hearing. Some reports say the Vivamedi clinic, where Saakashvili has been treated for months, did not allow him to be transported to the Tbilisi City Court due to his poor state of health.
As the hearing took place, dozens of Saakashvili's supporters rallied in front of the court's building demanding his immediate transfer to a Western hospital for treatment.
Saakashvili, who was Georgia's president from 2004 to 2013, is serving a six-year sentence for abuse of power, a charge he and his supporters say was politically motivated.
His medical team says his health has worsened significantly since he went to prison in October 2021 and staged repeated hunger strikes to protest his incarceration.
His lawyers have sought to have his sentence suspended so he can be transferred abroad for more intensive care.
In early December, Saakashvili's legal team distributed a medical report that said he had been "poisoned" with heavy metals while in custody and risked dying without proper treatment.
But Georgian officials have raised doubts about how the severity of his condition.
Saakashvili is currently on trial on separate charges of violently dispersing an anti-government rally in November 2007 and illegal border crossing. He has rejected those charges as well, calling them trumped-up.