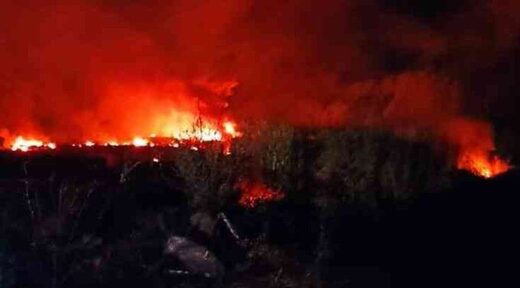 Air Accident According to Greek state broadcaster ERT1 and an12 operated by Meridian Air Cargo (flight MEM3032) en route from #Nis to Jordan crashed about 10 NM to the west of Kavala, Greece. No reports about casualties yet. The crash site is close to a village.
The Ukrainian Antonov-12
took off from Nis Airport in Serbia en route to Amman Jordan and crashed on the outskirts of Kavala in Northern Greece after the pilot declared an emergency south of Thasos island.
Unfortunately the aircraft didn't make it to Kavala Airport.
The plane was a Meridian Air Cargo An-12BK flight path before it crashed west of Kavala International Airport. See the flight path below.