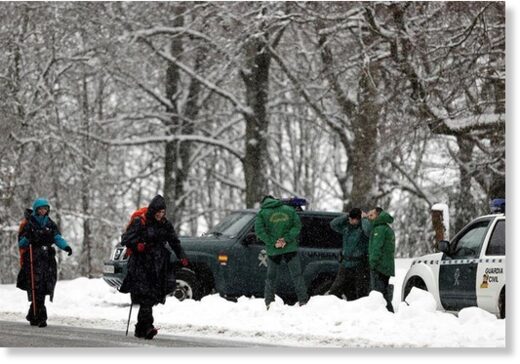 A heavy snowfall hit the north of Spain tonight,
with more than 60 cm of snowfall in 6 hours.
Cities such as Navarra, Larressа, Huesca and Aragon were hit hardest by snowfalls.
In the affected areas, almost 150 roads were covered with snow, most of which had to be closed, traffic was stopped, many drivers were trapped in a snow,
and utilities were actively rescuing them, and fortunately there was no information about the victims. All the available special equipment was thrown into the fight against snow clearing, and snow plows were also transferred from other regions of the country.
Air and rail links were interrupted.