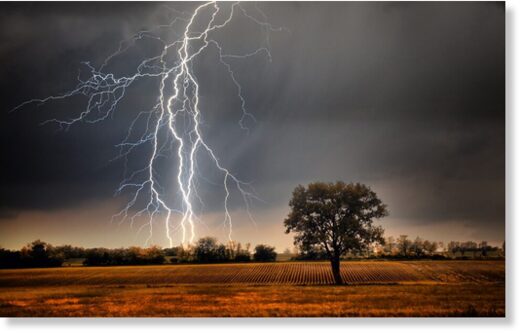 Lightning strikes kill more people in India than cyclones, stated the India Meteorological Department (IMD), warning of more casualties from the natural phenomenon in the years to come.
Every year, about 2,000 people die due to lightning strikes. This has been the trend from the year 2004
and the casualties may increase by 12% with every 1 degree increase in global temperature, warn scientists.
The Earth Networks India Lightning Report of 2019 too had pointed out that lightning kills more people than cyclones in India.
As per the report, Jharkhand and Meghalaya are most susceptible to lightning while Odisha has the most lightning activity. West Bengal, on the other hand, has the highest lightning density.
Speaking at an awareness workshop on lightning and thunderstorms, organised by the IMD recently, SD Pawar, project director thunderstorm dynamics, Indian Institute of Tropical Meteorology (IITM), Pune, said, "Lightning incidents and associated deaths went up by about 40% between 1995 and 2014 while the yearly lightning deaths more than doubled (from 1,000 to 2,500) between 1968 and 2019."
(Read more
here
)