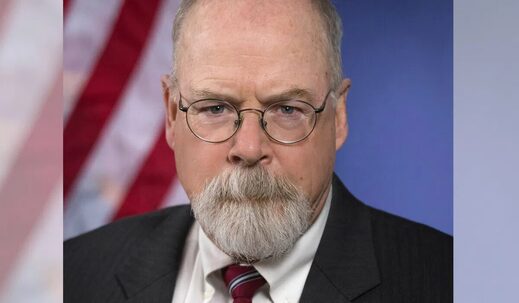 U.S. Attorney John Durham has uncovered "breathtaking" evidence about "corrupt" origins of the Russia investigation, according to President Trump.
He told Fox Business host Lou Dobbs on Tuesday that he believes that the federal prosecutor is conducting a criminal inquiry into the Russia investigation that will show members of the Obama administration maliciously targeted him and his campaign.
"We caught them spying. Now it's up to our attorney general. As you know, I wanted them to do it. I didn't want to get overly involved. Maybe I should, maybe I shouldn't, but I do hear it's breathtaking what they've found," Trump said. "That's all I can say, breathtaking."
"And hopefully, it'll come out soon. But it's beyond what anybody ever thought even possible, how bad it is. How bad it is and how corrupt it is. But I'm going to let them do that. I'm not going to do that. It's a horrible thing that took place, and it should never be allowed to happen to another president," Trump said.
Attorney General William Barr has said he
would not wait until after the election
to reveal the investigation's findings. He recently said neither Trump nor former Vice President Joe Biden, the presumptive Democratic presidential nominee, are targets of the investigation. Still, Democrats have voiced concerns about the possibility of an "October Surprise."
The Justice Department has said "developments" in Durham's inquiry
are expected by the end of the summer
.