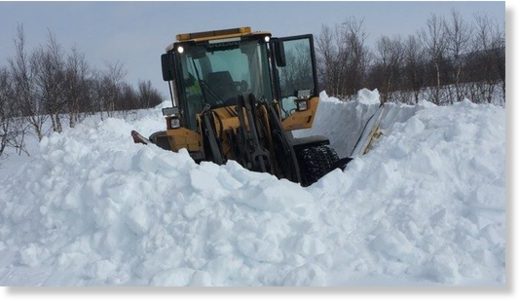 Over two meters (more than 7 feet) of snow in the north
. Not since 2005 has there been as much snow in Nordland and Finnmark as in February this year.
In the municipality of Kautokeino there is more snow than normal, 85 cm measured today.
That's almost twice as much as at the same time last year.
In many places in Northern Norway it is well over a meter of snow, much more than normal. Most snow is in Lyngen, in Troms and Finnmark, where 220 cm (more than 7 feet) of snow was measured today.
Worried about ceilings and porches
Lisbeth Eira started getting calls from worried summer neighbors in the Langfjord in Finnmark.
"I have never had to go to the cottage before to (remove) snow, but I have to," says Eira. The porch of the cottage was giving way to all the snow that has come lately.
There was snow all the way up to the roof, both the front door and the windows were hidden behind all the snow.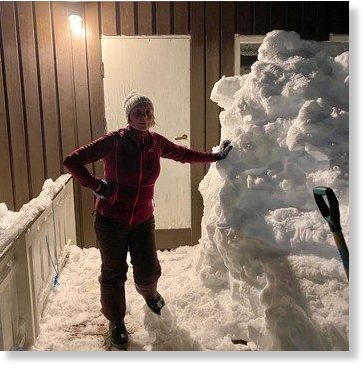 Much snow in winter is something Biti must get used to in the future. The climate is both wetter and milder in the north, says Tone Huseby at the Meteorological Institute.
She adds that there will still be cold and dry winters occasionally, but that mild and wet winters will be normal. Gentle winters can still be below 0 degrees, but it will be milder than before.
Thanks to Martin Siebert for this
link
.
"Two meters of snow is mild?" asks Martin. "It seems they are minimizing their damage by agreeing to the Climate changes . Could this damage get worse next season?"