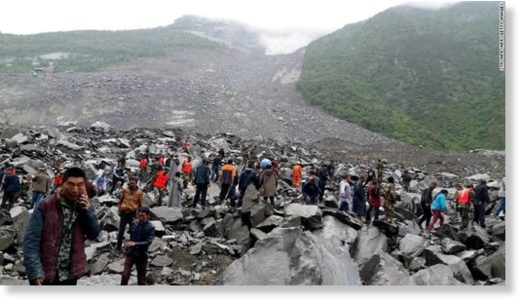 Two people were killed and four others trapped after a landslide on Sunday hit a three-story residential building in Yangjiang City, south China's Guangdong Province, according to the national fire department.
The landslide occurred at around 2:50 a.m. local time. The local fire brigade has been dispatched to the site for search and rescue operations.
Severe weather increases the difficulty of the rescue mission and could trigger a secondary slide, said authorities.