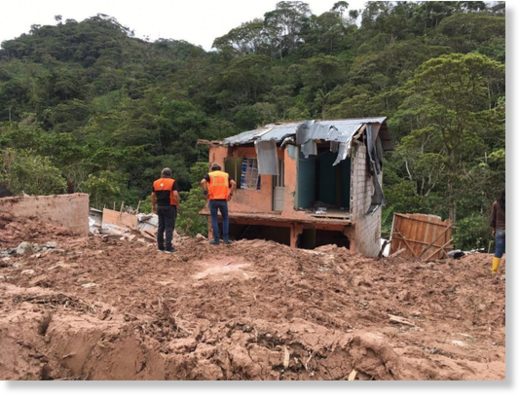 Heavy rain and landslides in Morona Santiago Province, Ecuador, have left at least 9 people dead and 8 injured. Authorities say 6 homes were destroyed.
The landslides struck in Limon Indanza Canton on 24 November, 2018. Further heavy rain has fallen since.
Around 150 people have been evacuated to temporary shelters by Ecuador's National Risk and Emergency Management Service (SNGRE).
Heavy rain has been reported elsewhere in the country. Ecuador's Instituto Nacional de Meteorología e Hidrología (Inamhi) said that
Quito has recorded 238.4 mm of rain so far this month, making November 2018 one of the wettest in recent years.