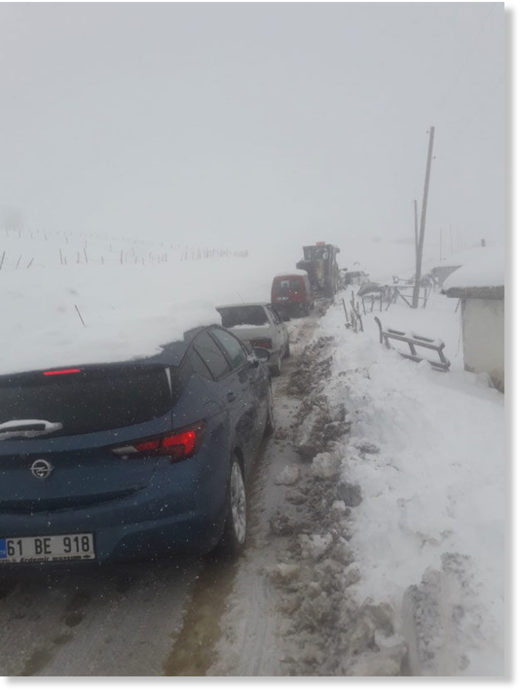 26 Oct 2018 - 10 people rescued due to snowfall.
__________
Roads are white in Uludag, Turkey. Snowfall in high parts of the city gives drivers a hard time.
On the Bolu Mountain drivers are warned by light boards and traffic teams to keep track of their distance and to comply with speed limits.
Wow! This video tells the real story.
Highways teams with plows and salting tools are working continuously to avoid any problems on the route.
10 people rescued on the plateau due to snowfall
Trabzon's Maçka district Ayaster Plateau and Sürmene district of Büyükyayla and Handüzü 10 people stranded in the plateaus of Trabzon Metropolitan Municipality teams were rescued.
Thanks to Argiris Diamantis
for
these
links