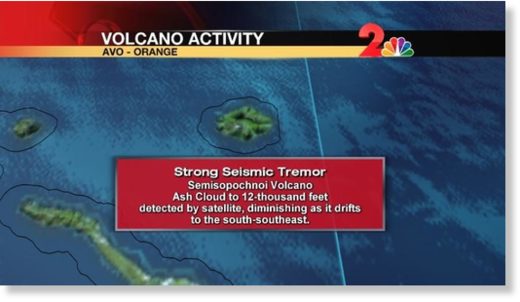 Strong seismic activity consistent with a volcanic eruption was measured by the U.S. Geological Survey on Semisopochnoi Island beginning at 8:47 p.m. Thursday night, with a small ash cloud observed by satellite at an altitude of 12,000 feet at 9:00 p.m. Thursday.
USGS has raised the Aviation Color Code and Alert Level to Orange for Semisopochnoi or Unyak Island, located in the western Aleutian Islands at an elevation of 2,625 feet.
Southeast winds were reported in the area.
The seismic activity is reportedly diminishing.