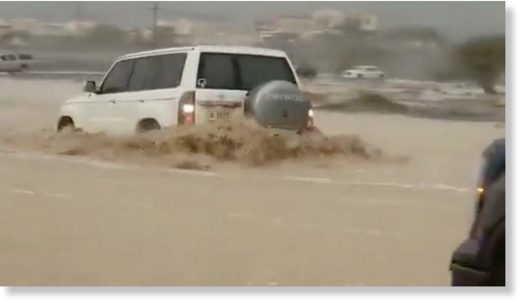 The NCM had issued weather warnings over the past few days.
Weather reports regarding rain and hail have been pouring in from all over the country.
Flood waters and hail stones have overtaken parts of Wadi Qur in the eastern areas of the UAE.
Heavy rain was sighted in Al Ain near Khatm al Shakla, Ajman and Fujairah.
After rainfall in parts of the UAE on Monday, there has been a dip in the day and night temperature in the country.
While the maximum temperature dipped to 38.9°C, the minimum temperature came down to 17.5°C.