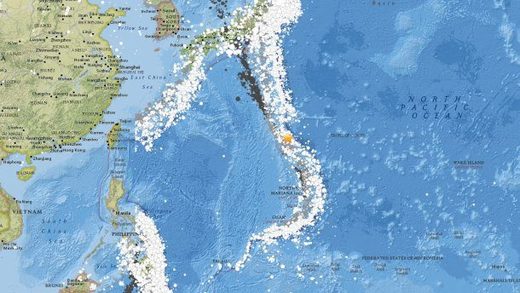 Off the coast of the Japanese island of Iwo Jima, an earthquake of magnitude 6.4 on the Richter scale.
Strong fluctuations recorded in the U.S. geological survey (USGS).
According to the report on their website, the epicenter of the earthquake was located at a depth of 11 kilometres, approximately 420 kilometres South-East of the village of Ogasawara.
According to preliminary data, victims and destructions, these tremors did not cause. Tsunami threat to local services is also not announced.
In notifications about emergencies that send Google, specified, in addition to Japan, the tremors could also be felt in the territory of the Northern Mariana Islands in the Pacific ocean.