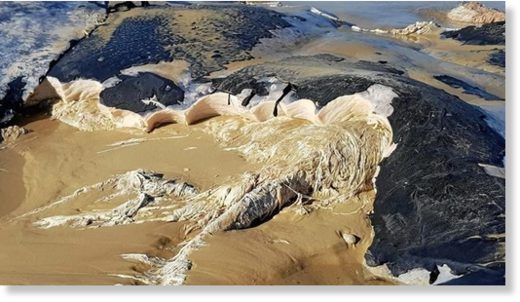 A dead whale has washed up on shore near a popular beach spot this morning.
The corpse was spotted south of Fraser Island at Dilli Village and it shows signs of injury that according to residents "look like the sharks have had a good feed".
Images of the carcass were posted on social media, with one person commenting "A good reminder why its a really bad idea to swim in the ocean on Fraser".
People are advised to stay away from the carcass as whales may carry zoonotic diseases, which are diseases that can be transferred from animal species to humans.