An unexplained bright light was seen travelling across the sky above Toowoomba earlier this morning.
There may be an innocent explanation for it but it brings forward the age old question - are we alone in the universe?
It is something that divides people all across the world and when unexplained flashes of light or objects are snapped in the sky, the question is again brought to the forefront of people's minds. Most of the time they can be explained, but sometimes they can't.
This morning Nathan Murphy shared a photo he snapped of the puzzling light moving across the sky at 6.30am.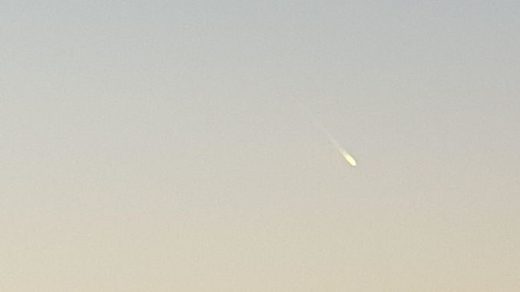 He was sitting in his living room when he looked outside and noticed it.
"I thought it looking quite strange so my wife and I went onto our verandah and took a few photos," he said.
"It didn't have the same stream or move like a jet, this light was visible and moving for about 15 minutes. We thought maybe it might have looked like a comet, but not sure it could be one."
"People in Toowoomba may not have been able to see it because of tree cover but it was so clear out here."