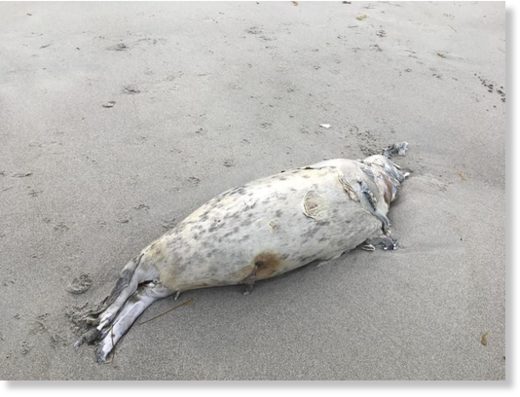 Folks from the Mystic Aquarium Rescue program released a gray seal back into the ocean Friday morning.
"Eluthera," a female seal, was saved in Maine in April. She was treated for pneumonia and anemia.
Now healthy, the seal is back in the wild.
But some seals are not so lucky.
A number of them have washed up on Southern New England beaches this past week.
While Eluthera's release was a happy occasion at Blue Shutter's Beach in Charlestown, the story doesn't always end this way.
"The animals in the wild, of course there's a lot of other things they're dealing with, right? So, predators, and just natural diseases that are going on. Sometimes that lessens their life span," said Janelle Schuh of Mystic Aquarium.
Gray and harbor seals are common to New England waters year-round. Their numbers have been rising -- as well as the sharks that feed off of them -- since the Marine Mammal Protection Act went into effect in 1972.
Harp seals, which are usually found around these parts January through April, migrate to the colder northern waters in the summer.
"It's a very normal thing for us to see dead seals this time of year," said Schuh.
Six lifeless and decomposing seals of unknown species washed ashore at Second Beach in Middletown Thursday.
"We are a south facing beach," said Second Beach in Middletown Manager Craig Schmidt. "The winds are predominantly out of the south at this time of year, and so the beach acts like a net to capture anything that comes ashore."
But Schmidt added in his experience over the years, he's seen one or two seals per season wash up on the beach dead. But never six.

"In big surf or storms," said Schmidt "We may get 'one-sies' or 'two-sies', but nothing like this. This is out of the normal."
There was not enough left of the seals for necropsies, although samples were taken by a marine biologist. So far, no evidence of anything other than the natural life cycle of the six as to why they died, according to the Aquarium, that's in constant contact with NOAA Fisheries looking for trends.
"We're not attributing it to anything unusual going on out in the ocean," said Schuh.