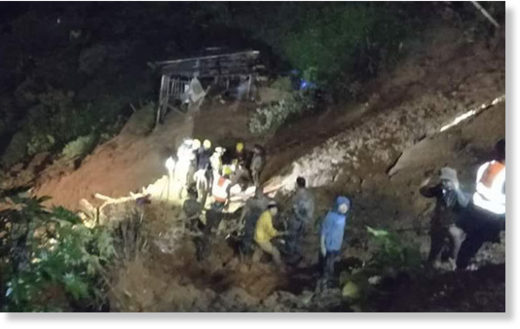 At least 10 people, including six women, died in a landslide in Lunglawn area of Mizoram's Lunglei town on Monday night, reported news agency PTI.
According to the police, the landslide, triggered by heavy rain, swept away a two-storey semi-pucca building. Two families were living in the building. Of the four people rescued, one sustained injuries.
The Lunglei District Disaster Response team was pressed into action to conduct rescue operations and clear the debris. Local volunteers reportedly rushed to the spot to help as well.
Heavy rains are expected in the state today as well, as the monsoon, which arrived over the northeast states on June 1, gradually progresses.