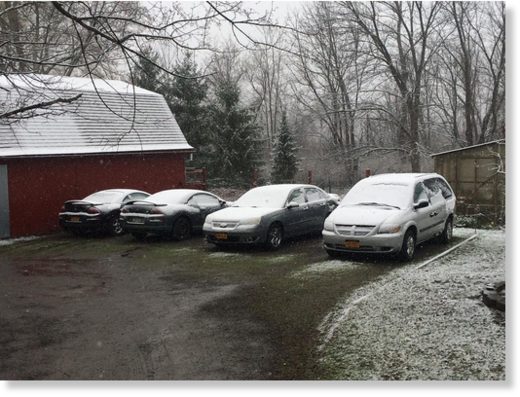 Snow fell in upstate New York and northwest Pennsylvania Sunday morning
as record lows were set in the Great Lakes and Ohio Valley, putting an exclamation mark on what has a been an awful April in those regions.
Residents in western New York
shared photos on social media
showing their displeasure of this wintry weather on the next to last day of April.
Accumulations, if any, were light in most areas, but the snow was a fitting end to
one of the coldest Aprils on record in parts of upstate New York.
Although it wasn't snowing in the western Great Lakes and Ohio Valley Sunday morning,
the cold temperatures did set several daily record lows.
Indianapolis and Cincinnati saw their coldest April 29 on record as the low temperature in both locations dipped to 30 degrees. For Cincinnati, the previous daily record low of 31 degrees was more than 140 years old, set in 1874.
Chicago tied its daily record low for April 29 of 31 degrees Sunday morning.
The good news is that a major warm-up is on the way to begin May.