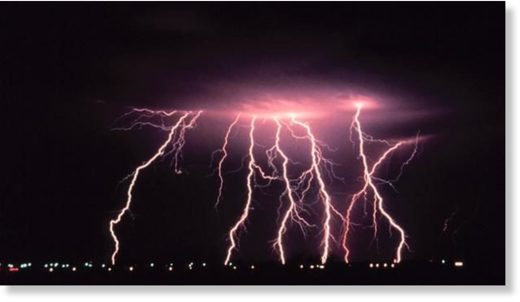 The Department of Cooperative Governance and Traditional Affairs (Cogta) is on high alert after a warning of flash floods was issued by the South African Weather Services.
Heavy rains fell on Thursday and is expected to continue in most parts of the province into the weekend.
The inclement has already claimed the lives of a mother and her three children when lightning struck their home in eNgonyameni in the Jozini local municipality in the northern part of the province. The father was injured and taken to the nearest hospital and is in a critical condition.
Reacting to the incident, Nomusa Dube-Ncube, Cogta MEC, expressed her dismay at this occurrence as yet another family has lost its loved ones due to bad weather.
"We are shocked at what has happened to this innocent family. Our thoughts and prayers are with them at this difficult time. We have also dispatched our disaster management teams to the family to provide support. KZN has suffered immeasurable harm from lightning strikes which cause serious damage, especially in our rural communities," she said.
Dube-Ncube said every year bad weather conditions leave a trail of death and destruction in their wake in the province.
"It is heartbreaking that our rural communities bear the brunt of most of this damage as bridges and roads in these areas are swept away in heavy floods," she said.
According to the South African Weather Service (SAWS) heavy rain is expected to fall in Gauteng, western parts of Mpumalanga, over the easter parts of the North-West and the eastern Free State on Friday.