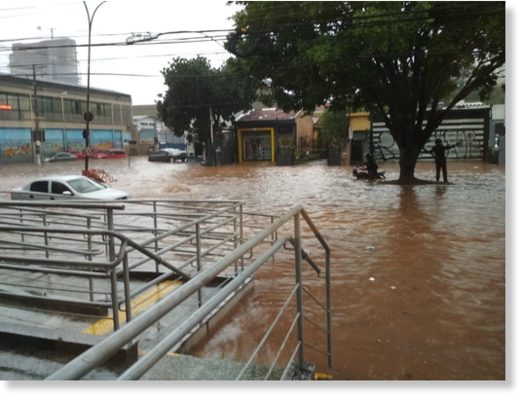 A heavy rainstorm in the city of São Paulo, Brazil, 20 to 21 March 2018, left 3 people dead, dozens of homes destroyed and more than 1,000 people displaced.
The storm began during the afternoon of 20 March and brought lightning strikes and strong winds, as well as heavy rain.
Brazil's Instituto Nacional de Meteorologia (INMET) says that around 50 mm of rain was recorded in Sao Paulo's Mirante de Santana weather station between 20 and 21 March 2018.
The storm downed more than 80 trees across the city. São Paulo Civil Defense reported over 50 incidents of flooding. Levels of the Pinheiros river that runs through the city remain high after the storm.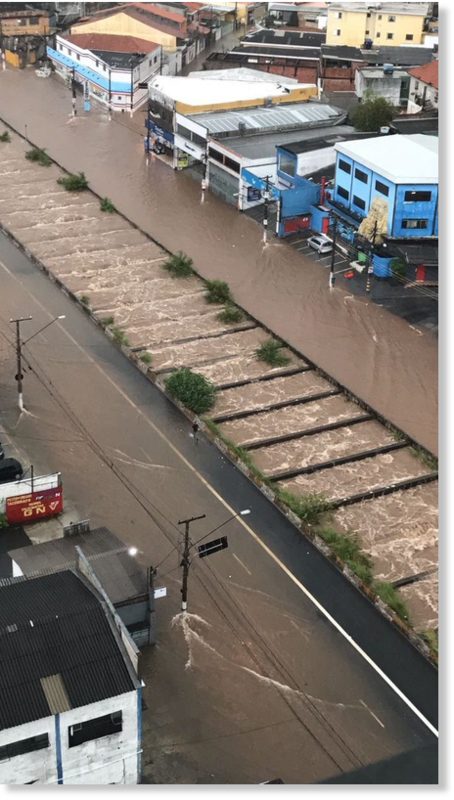 The wall of a house collapsed in Vila Diva, Água Rasa district as a result of heavy rain and flooding, leaving one person dead. Three other residents were rescued by emergency services.
The second fatality occurred in the neighbourhood of Água Branca in Barra Funda district, when a child was swept into flood water. The flooding caused several houses to collapse in the area and over 100 families were evacuated.
Other evacuations were necessary after more homes collapsed in Butantã district (around 100 families) and in the neighbourhood of Paraisopolis in Vila Andrade district.
The third victim died after being struck by a falling tree in Alto de Pinheiros in the west of São Paulo.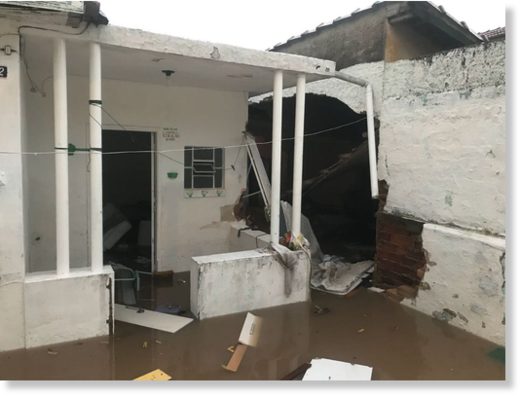 Rio de Janeiro and Minas Gerais
The historical city of Petrópolis in the state of Rio de Janeiro was also hit by a storm from 20 to 21 March, downing trees and causing some flooding and a landslide. Local media reported that 50 mm of rain fell in 24 hours in Vila Felipe. As of 21 March, no injuries or damage to buildings had been reported.
A few days earlier torrential rain caused
flooding in the city of Belo Horizonte and parts of Minas Gerais
state when a storm hit the area on Friday, 16 March, 2018.