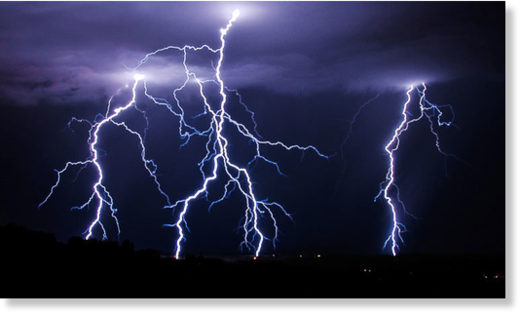 Five people were killed and one was injured by lightning in four difference provinces this week while many houses were affected by rainstorms as well.
According to a National Police report, four men and a four-year-old girl were struck and killed by lightning in Prey Veng, Koh Kong, Battambang and Kratie province on Tuesday and Wednesday.
The report said Doung Sarath, 50, was killed on Wednesday evening in Prey Veng province's Peamchor district when he was walking to a rice field about 800 metres from his home to bring his cow in from the rain.
"The victim saw it was going to rain so he went to bring his cow in from the rice field, but when he was walking out there he was struck and killed by lightning," it said.
Another lightning incident happened on Wednesday in Koh Kong province's Koh Kong district, killing a father and his son at their house while they were collecting rain water.
In Battambang province's Rokak Kiri district on Tuesday evening, Pov Him, 32, was struck by lightning at his cassava farm. The report said he was planting cassava while it was raining and lightning struck him dead.
In a separate case in Kratie province's Chet Borei district, lightning killed a four-year-old girl and slightly injured her mother on Tuesday night while they were watching television in their home.