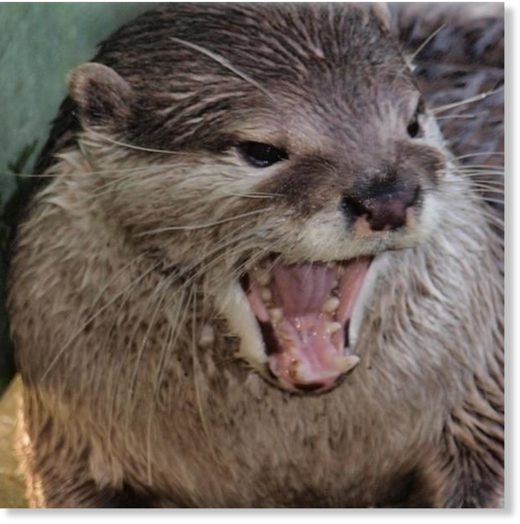 A 77-year-old woman received stitches and treatments for rabies after a wild otter viciously attacked her while she was kayaking down a Florida river.
Sue Spector and her husband, Marty, were kayaking down Braden River early Sunday morning with a group of 10 people when they spotted an otter. Spector
told FOX13
the animal suddenly jumped on her and began clawing at her.
"It was very pristine and very nice and I heard someone make a comment that, 'Oh, there's an otter!'" Spector told FOX13. "
And then all of a sudden he jumped on the kayak and two seconds later he jumped on me."
Spector recalled the animal clawing, scratching and biting her arms, nose and ear. Marty Spector, 78, said he was in front of his wife's kayak when he heard the screams.

"I heard someone behind me say, 'Oh, look, there's an otter,' then I heard somebody screaming and I realized it was my wife," the husband said. "My boat turned over and so I was in the water with a paddle, just trying to beat the otter of her back. It didn't want to come off!"
Sue Spector said she, too, attempted to fend off the otter by "beating him with a paddle."
"When you're [in the middle of] it you don't have a lot of thought except you hope you survive," Spector said.
Sue Spector's kayak also flipped during the attack. She was left neck-deep in water while battling the otter. The animal eventually released its claws from her body and went back in the river. The 77-year-old said her hat was shredded, but added she was fortunate to be wearing a life jacket that protected her back.
"By some miracle, I don't have any injuries on the top of my head," Spector said.
The group's guide, Marsha Wikle, helped Spector out of the cold water and back into the kayak. Spector was taken to the hospital to be treated for her injuries, according to FOX13. She was also given rabies treatments.