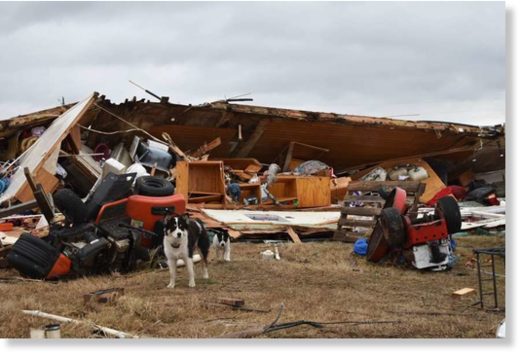 The National Weather Service now says it was three tornadoes that hit North Texas.
It says two of the twisters struck early Tuesday in a rural area near Joshua, destroying at least two mobile homes and severely damaging several others. A mother and her disabled daughter were injured when one tornado demolished their mobile home.
The third tornado struck a short time later in the Dallas suburb of DeSoto. No injuries were reported there.
The weather service says all three tornadoes were weak EF0 ones with winds ranging from 65 to 85 mph (105 to 137 kph).
After the tornadoes came the rain.
Up to 4½ inches of it fell in the Dallas-Fort Worth area by 8 p.m. Tuesday, causing some flooding.
Source: Associated Press