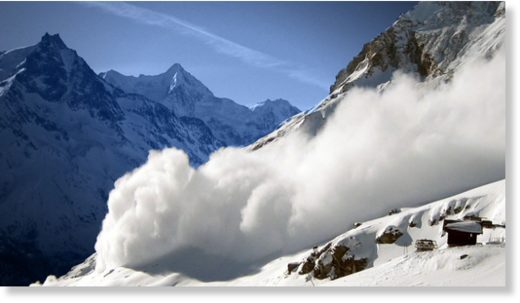 Two members of the Alpine Rescue Corps died and a third survived after an avalanche struck in the Alps on Friday afternoon, the Corps said.
The three men had been on an excursion on the 2,177-meter Grignetta peak in the northern Lombardy region, whose capital is Milan.
Televised news footage showed rescuers, dogs and helicopters at work to try to find the three missing men.
It took hours to dig the two bodies out of the snow once they were located, Sky TG24 private broadcaster reported. The survivor returned downhill on his own, according to news reports.
The avalanche risk for Lombardy Friday was 2 out of 5, meaning moderate risk, according to the local weather service.
In January, a German woman and her 11-year-old daughter were killed by an avalanche while skiing in Italy's northern Trentino-Alto Adige region.
About 100 tourists and residents were evacuated after an avalanche struck overnight in the Vallelunga ski resort area in the same region later in the same month.