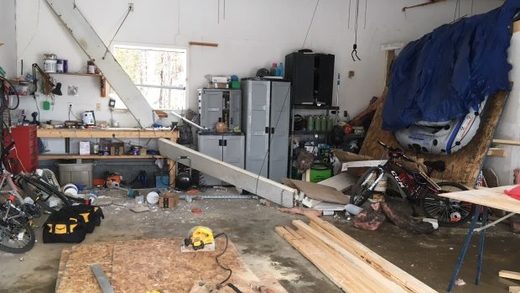 An explosion at a Lake George house on Sunday night blew out the garage doors and caused significant damage to the building but didn't injure the couple inside at the time.
The explosion happened shortly before 9 p.m. at 19 Sunset Cove Lane in Lake George, about 50 kilometres southwest of Fredericton.
"Whatever caused it, it destroyed one room, blew the three garage doors out and blew a couple of windows out of the house," said Murray Crouse, fire chief with the Upper Kingsclear Fire Department.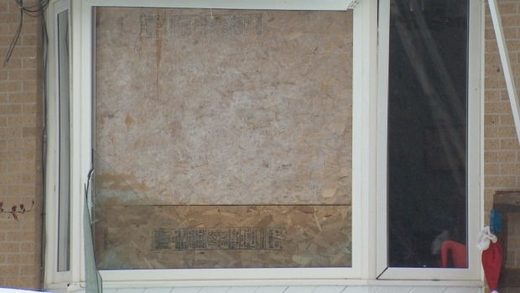 Firefighters believe the explosion happened in the garage but still have no idea what caused the blast.
"It had to be an accumulation of gases of some sort," he said.
The fire chief said the people who reported the explosion said "there was a big boom" and initially thought the house was on fire.
When firefighters arrived on scene, they determined there was no fire, but the couple who lived there were still inside the single-storey building at the time.
"The lady was at the computer and the gentleman had just sat down in his chair and then all of a sudden there was an explosion and glass breaking," he said.
"They didn't know what happened."
But Crouse described the incident as a "setback for the couple living at the home."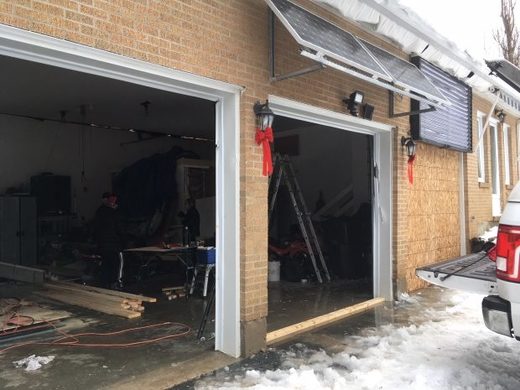 The couple declined an interview with CBC News and were "shaken up" by the incident.
The Office of the Fire Marshal is investigating the blast.
Investigators remained on the scene as of about 4 p.m. on Monday, department spokesman Robert Duguay said in an email to CBC News.
"A cause has yet to be determined," he said.
There were no injuries from the explosion. Twelve firefighters with the Upper Kingsclear Fire Department remained on scene for about two hours.