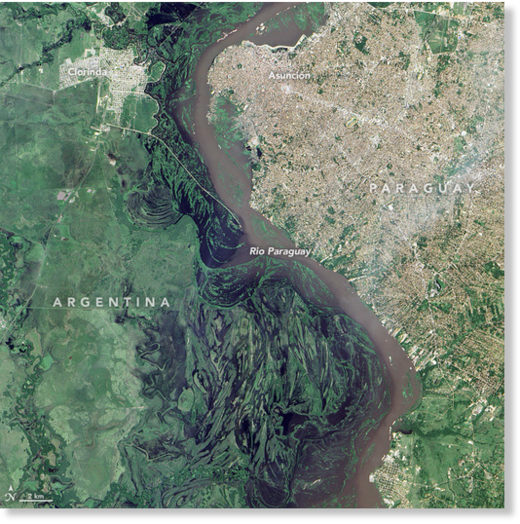 Over the last few days authorities in Paraguay have evacuated over 1,000 families from homes in low-lying areas along the Paraguay River in Asunción.
Levels of the river have increased by over 50cm since 13 January after days of heavy rain, particularly in the country's Eastern Region.
Dirección de Meteorología e Hidrología (DMH) said some areas recorded more than 100 mm in 48 hours from 12 to 14 January. More rain has been forecast and DHM say that levels of the Paraguay River are unlikely to fall any time soon.
As of 18 January the river stood at 5.56 metres at Asunción, which above the level of 5.5 metres, considered to be critical stage. "Disaster" level is 8 metres.
Twenty-four shelters have been set up by the Municipality of Asunción to house those displaced. According to the Municipality of Asunción, as of 16 January there were over 1,255 families in the shelters: 545 from Bañado Norte, 85 from Chacarita and 625 from Bañado Sur.
The country's Secretaría De Emergencia Nacional (SEN), working with military personnel, has also set up a large shelter in Tacumbú.
Asunción regularly sees flooding from the Paraguay River, in particular the communities living close to the river such as Bañado Norte and Sur.
Severe flooding affected the city from December 2015, when 13,000 families were affected. By January 2016 the river had reached 7.61 metres. At that time flooding from the river could be seen from space.