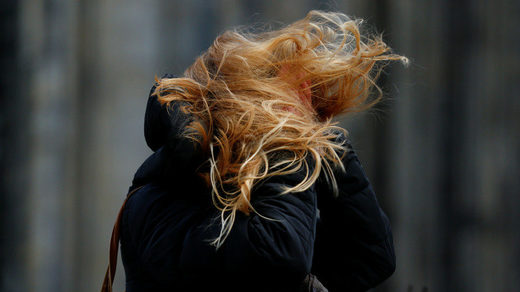 Shocking footage shows people being knocked down and dragged around like tumbleweed as extremely powerful winds sweep across the Netherlands. The deadly storm grounded transport and took rooftops to the air across northern Europe.
Footage from the southern city of Den Bosch, obtained by RT's video agency Ruptly, showed people being blown across the ground as the Royal Netherlands Meteorological Institute issues a Code Red weather warning for large tracts of the country, with winds reaching up to 140kph (87 miles per hour) in some places.
Earlier, stacks of shipping containers in the port city of Rotterdam were filmed collapsing under the barrage while strong gusts
ripped
the roofs off houses.
Train, tram and bus services have been put on hold throughout the country, while all flights at Amsterdam's Schiphol airport were cancelled. "Due to severe weather conditions: all air traffic has been suspended until further notice," the airport tweeted.
Footage shared on social media also appeared to show a portable toilet taking on a whole different meaning during the storm.
At least three people have been killed in the Netherlands after being hit by falling trees and flying debris, while in Germany two more victims of the storm have been reported.