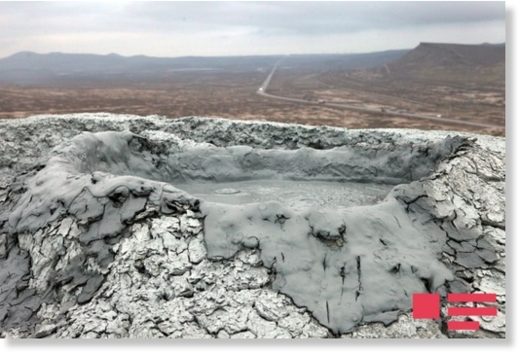 A mud volcano erupted in Gushchu village of Azerbaijan's Shamakhi district.
The volcano began to erupt yesterday at about 1:00am in the village of Gushchu and to this day the process of eruption continues, APA's local bureau reported.
Villager Adam Yusifov told APA that local residents were awakened by the sound of the volcano.
"During the eruption of the volcano, mud lava rose to a height of about 10 meters and spread to a territory of 1.5 hectares. Flow of mud is continuing. A smell of gas is reported across of the area. The last time this volcano erupted in 2005," said the villager.
There are about 15 houses in the distance of 20-30 meters from the eruption site. The houses were not damaged.