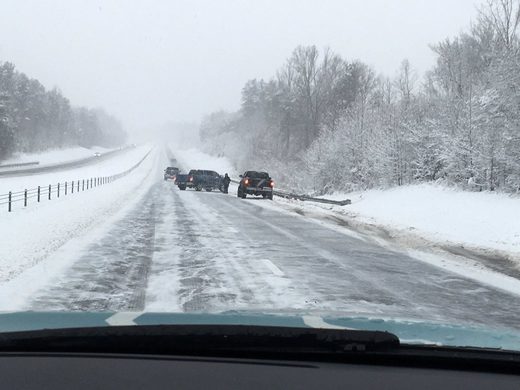 A storm will continue
to spread snow
from the Carolinas and Virginia to New England throughout the day on Wednesday, challenging commuters and work crews looking to keep the roads clear.
The heaviest snow is expected to fall across portions of central North Carolina and south-central Virginia, where
4-8 inches of snow are predicted
to accumulate.
North Carolina Gov. Roy Cooper declared a state of emergency
on Tuesday ahead of the storm.
"Nearly all of North Carolina will be impacted by this winter storm, and we're making sure North Carolina is ready," Cooper said. "I urge all of our residents to be prepared and to stay safe."
Wintry weather has already been blamed for a slew of
road closures and accidents
across areas from Texas to Kentucky this week. The snow and ice also
forced
school and government offices to close
and numerous flight delays out of major hubs like Houston and Atlanta.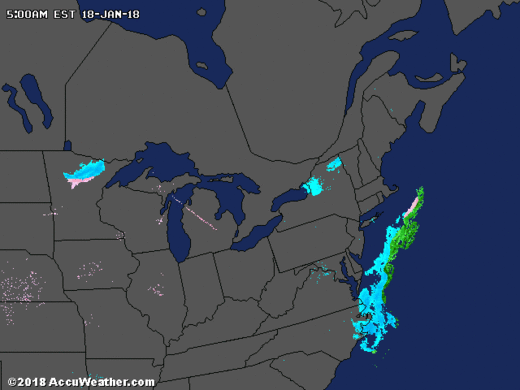 5:45 p.m. EAST Wednesday:
In a briefing,
North Carolina Gov. Roy Cooper said if must go out drive much slower and keep a lot of space between vehicles. He also said it is important to keep pets out of the cold.
Professional driver Ralph Dale Earnhardt Jr. had a difficult time driving in these conditions
.
4:40 p.m. EST Wednesday:
There is a
wreck
due to icy road conditions on 321 in Lincoln County which is near Shelby, North Carolina.
4:00 p.m. EST Wednesday:
Power outages are increasing across the state of North Carolina. Currently
27,444 residents are without power
with most outages across central North Carolina.
3:45 p.m. EST Wednesday:
Over
450 flights have been canceled and another 540 delayed
at Charlotte Douglas International Airport today, according to FlightStats.
The heaviest snow in North Carolina is currently falling around Raleigh with some areas northwest of the city measuring
over 8 inches of snow
. People are encouraged to stay off the roads due to hazardous driving conditions.
12:41 p.m. EST Wednesday:
In the city of Durham, North Carolina, slick travel conditions are being reported and there have been
at least 13 traffic accidents
in the city.
12:19 p.m. EST Wednesday:
Retired NASCAR driver Dale Earnhardt Jr. is unharmed after his car slid off the road and into a tree
in North Carolina.
10:19 a.m. EST Wednesday:
In a press conference Wednesday morning, North Carolina Gov. Roy Cooper said there has been an uptick in the number of accidents reported throughout the state.
The North Carolina Highway Patrol has responded to over 500 traffic collisions Wednesday morning and
over 700 calls for service
.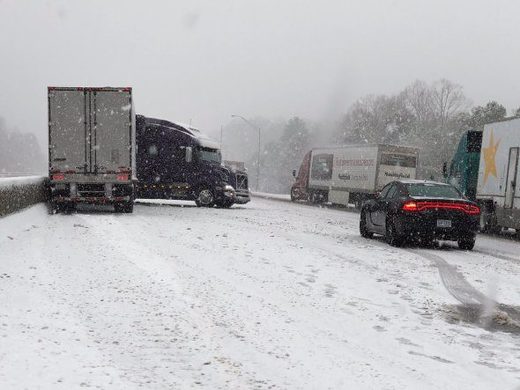 9:08 a.m. EST Wednesday:
Roads are quickly becoming snowcovered in parts of North Carolina as crews continue to treat the highways and secondary streets.
This North Carolina Department of Transportation image shows Spring Garden Street in Raleigh.