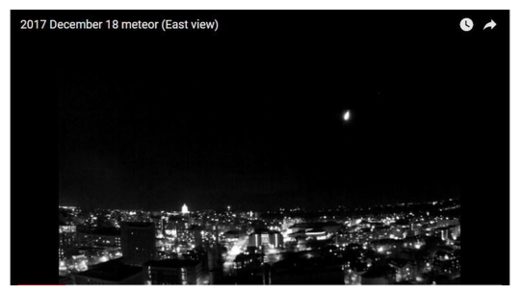 Cameras outside a University of Wisconsin-Madison facility captured the moment a meteoroid streaked across the night sky.
The University of Wisconsin-Madison's Cooperative Institute for Meteorological Satellite Studies
shared footage
from a webcam mounted atop the building that captured the fireball's fall from the sky Monday night.
The institute said the meteoroid was spotted just before midnight over the Capitol building.
"Meteor over #Madison last night! Watch it zoom in near the #Capitol just before midnight. Captured by the web cams on our building," the institute tweeted.