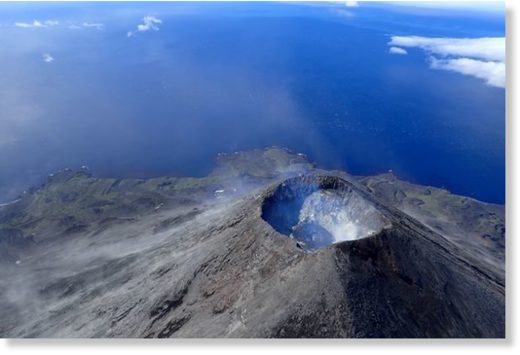 The Alaska Volcano Observatory (AVO) raised the aviation alert level of the volcano back to orange after an explosion was detected from the volcano this morning 04:20 AKST local time (13:20 UTC).
Today's eruption was detected in seismic and infrasound data, and an ash plume was observed in satellite data to an altitude of up to 20,000 ft asl and moving to the east.
Earlier today, AVO had briefly lowered the alert level to yellow, as only weak signs of activity had been detected during recent weeks and it was assumed that effusive activity in the summit crater had ceased. This might have been the case, actually, while at the same time a new phase of activity could have started today.