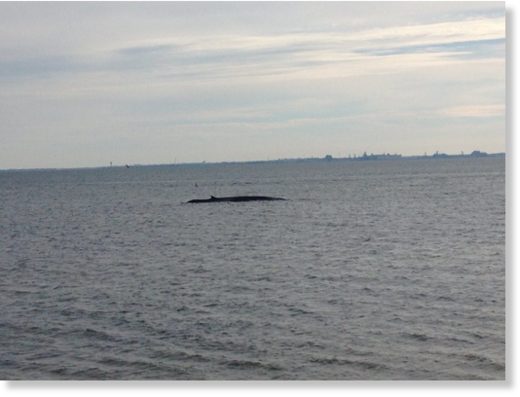 A large whale has been spotted in the Newport News Channel just off King-Lincoln Park Beach near the Monitor Merrimac Bridge-Tunnel.
On Tuesday morning, the whale was moving and appeared to be stuck in the shallow water. The whale was declared dead by Tuesday afternoon. It is being moved to deeper water.
The Newport News Police Department Marine Unit is on scene. The Virginia Aquarium's Stranding Response Team has been notified and are working on a plan.
While whales are not uncommon in local waters during colder months, some can become stranded, lost or injured by boaters.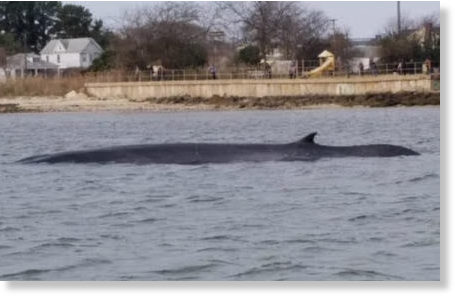 Boaters using lower bay waters from November to April are urged to exercise caution and stay alert.
NOAA recommends boaters keep a minimum 100 feet distance from whales. When they are unintentionally encountered, engines should be turned off until the whales move away, unless it is necessary to use propulsion for navigational safety.