Translated by Sott.net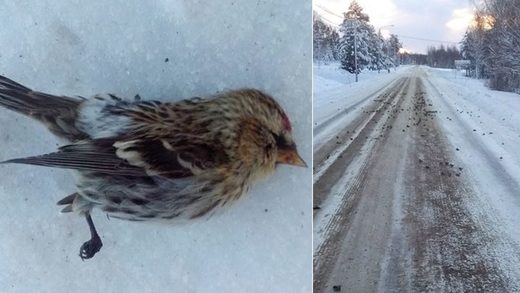 A bizarre sight hit Mikael Lind from Örnsköldsvik.
Hundreds of gray birds suddenly died in the middle of the road.
"
It was surreal
," he told SVT News.
He was headed towards Gottne in November when he saw the birds just lying there in the middle of the road, over an estimated 25 meter stretch.
"
At first I thought it was rocks or gravel, so I slowed down to around 50 kph, but the closer I came, it turned out to be birds. But they did not move so some of the birds were picked up by the car and got stuck in the grill
," he says.
He then stopped to examine the absurd view more closely.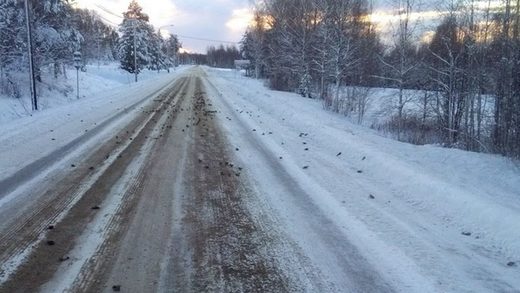 "
I started crawling around the place and saw that there were about a hundred of them lying there dead, and there were also hundreds of birds just circulating around that place
," he said.
Allehanda.se
has spoken with Anders Forsberg, a biologist at Örnsköldsvik Municipality. He does not think they were poisoned or something like that.
"
A likely theory is that they became weakened and didn't have the energy to fly away, but it's hard to say for sure. What was mysterious was that there were so many birds at the same time
," Forsberg told the newspaper.