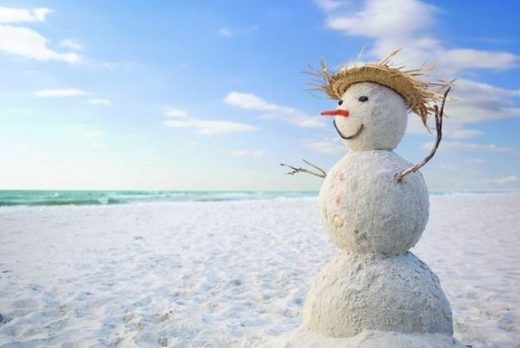 Let's talk snow.
A day after parts of Texas - which rarely see flurries - were dusted with snow, Floridians were starting to ask, "So, could we see some flakes?"
Well, to be blunt: Probably not. But there is a chance if you live in the Panhandle.
The Sunshine State has an approaching cold snap, but the National Weather Service offices closest to Pensacola - Tallahassee and Mobile, Ala. - are mentioning just a slight possibility of snow.
Tallahassee forecasters were careful with their words:
"Will need to monitor ... for the possibility of a few snow flurries mixed with the rain late tonight," forecasters wrote in their report at 6:22 a.m. on Friday. "Chances are low at this time, but cannot be ruled out."
The Panhandle will likely plunge below freezing on Friday evening and it's the Florida's northern boundary that could see snow. (But to be clear: It's really, really, really unlikely.)
Forecasters in Mobile said the heaviest mix of light rain and snow would be in the inland portions of southeast Mississippi and southwest Alabama.
It's possible those flurries could accumulate near Mobile as well and wet snow could reach as far as the coast.
So no, there will be nothing this weekend in Florida that rivals
the snowfall of 1977
.
A brief list of some of our state's most recent run-ins with snow, or something resembling it, include: Light snow flurries in Daytona Beach in 2008, parts of northwest Florida getting about 1 inch of snow in 2010, and a more major event in 2014 when freezing rain accumulated with sleet and snow across most the Panhandle, closing several bridges.
And last year, of course,
when Instagram and Twitter blew up
with photos from Jacksonville and Gainesville of a few delicate and fleeting flurries.