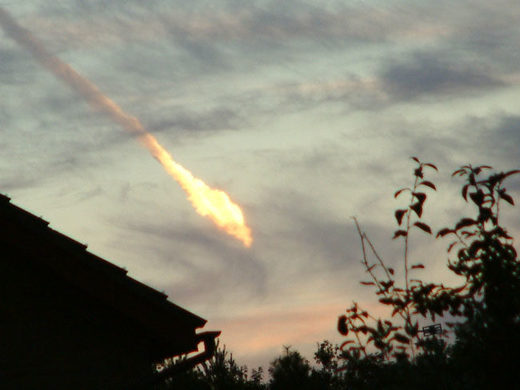 Question asked on 26-11-2017 by FONTENEAU Bernard, from 85500 les HERBIERS and answered by Thibaut Alexandre
- Yesterday morning at the Herbiers in the Vendée, at around 8:45 a. m.,
I saw a great green fluorescent train located North-West
, going from the North and going down to the West, it only lasted a fraction of a second... It looked like a fireworks trail, but very high in the sky and almost parallel to the horizon line...
- Hello Bernard, and thank you very much for your testimony. According to the description, you had the chance to observe a daytime fireball. It so happens that there was one of them observed in the North-West of France this Saturday morning, around 8:15 am. I think it's about this one.
Translation : Sott