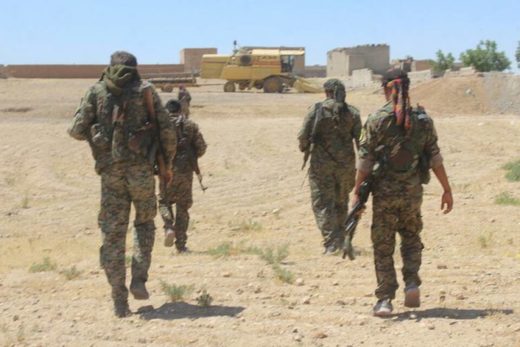 The US-backed Syrian Democratic Forces (SDF)
have seized
the second largest oil field in the Deir Ezzor Governorate, the official Twitter account for the group announced on Tuesday.
Comment:
However, according to
Fars News Agency
:
The ISIL terrorist group has handed over Syria's second largest oilfield in Deir Ezzur province to the Syrian Democratic Forces (SDF) within the framework of an agreement, dissident-affiliated websites reported on Tuesday.
According to the group, the Deir Ezzor Military Council took control of the Al-Tanak Oil Field in rural Deir Ezzor after expelling the Islamic State (ISIS) elements from the area.

Comment: It was less an act of 'expelling' and more like 'waving off'.


As a result of this advance,
the Syrian Democratic Forces now control two of the largest oil field in Deir Ezzor.
Previously, the Syrian Democratic Forces seized the Al-Umar Oil Field after the Islamic State's complete withdrawal from this area along the eastern bank of the Euphrates River.