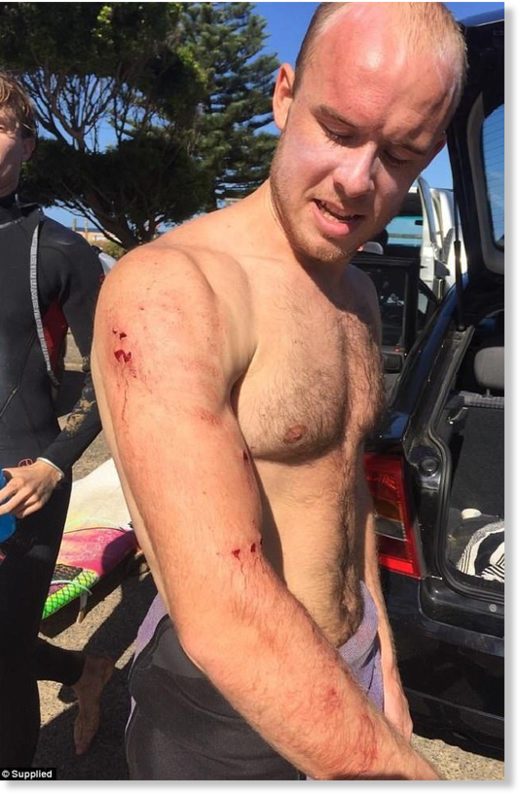 A British doctor has revealed how he punched a shark in the face after it mauled him while he was out surfing in Australia.
Charlie Fry, 25, was bitten on his right shoulder by the shark on Monday while cooling off at Avoca Beach, on the New South Wales Central Coast.
Mr Fry told
The Daily Telegraph
he felt something hit his right shoulder, and turned to look just moments before the predator sunk its teeth into him.
The British man reacted immediately, throwing a punch that may have saved his life.
'I just punched it with my left hand and shouted out to my mates and paddled so hard back to shore,' he said.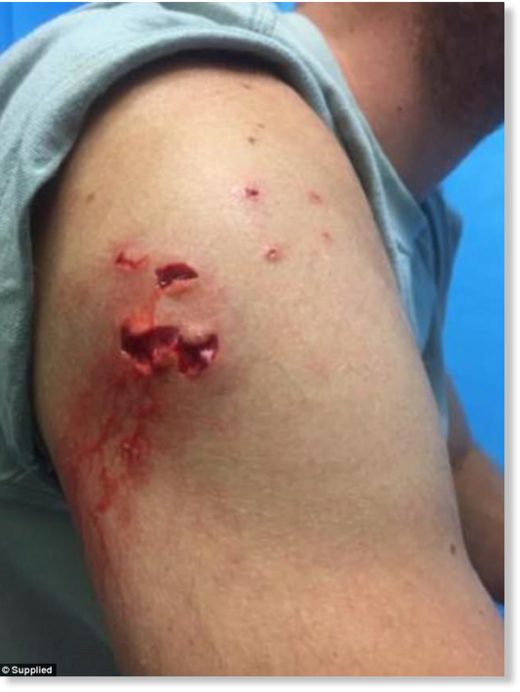 He was assessed by friends when they all reached the safety of dry land, who determined the bite was not bad enough to warrant an ambulance.
Mr Fry was driven to a nearby hospital by his companions instead.
The young doctor said while his shark bites weren't bad, he was concerned about his mother's reaction.
'Geez I don't know if I can tell mum, she might kill me,' he said.
'I've just got here and I've already been attacked.'
Soon after the 25-year-old sprinted out of the water, a three-metre great white shark was spotted in nearby waters.
Lifeguards in the area told the
Daily Telegraph
the warm water and excess fish would have pulled the shark in closer to shore than it would usually go.
Mr Fry says he has 'no idea' what kind of shark it is, but said it was 'big and scary'.
Avoca beach will remain closed for most of tomorrow as a result of the attack.
It is not immediately clear what type of shark attacked the doctor. A great white shark and a bronze whaler shark have both been 'spotted' by lifeguards.