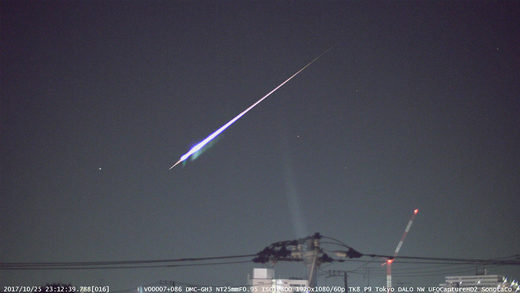 A fireball came from Orionids radiant point. The persistent trains spread to the whole sky.
Data:
EF8-15mmF4(at 8mmF4), CanonEOS6D, 12800 ISO, 15sec each;
1) 67x15sec GIF (14:11:40-30:50 UT),
2) 2x15sec stacked 61 frames GIF (14:11:40-46:25 UT),
3) 14:12:25-40 UT
This fireball was observed and analyzed by
another Japanese group
(SonotaCo Network Japan).