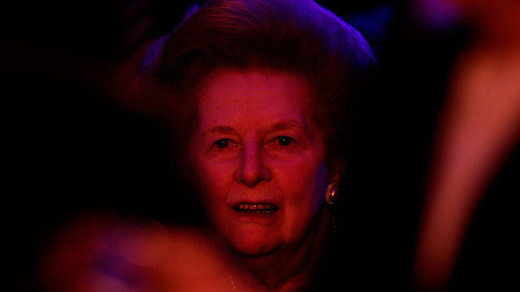 Senior ministers in Margaret Thatcher's government tried to cover up the contaminated blood scandal that led to the deaths of over 2,400 from AIDS and Hepatitis C, newly-released documents show.
The papers, uncovered by campaigner Jason Evans and published by Sky News, show how
ministers sought to reduce any financial aid to the victims who received contaminated blood, while acknowledging they could not
"in presentational terms"
deny they were at fault.
More than 4,000 British hemophiliacs were given blood contaminated with Hepatitis C and HIV by the National Health Service (NHS) during the 1970s and 1980s. The UK attained the substance 'Factor VIII' from the US due to a shortage in blood products. The
'Factor VIII' blood was manufactured from multiple donors including sex workers, prisoners and habitual drug users, some of whom were paid for their contribution.
Exposed for the first time, a 1987 proposal to the Cabinet Home and Social Affairs Committee subcommittee on AIDS, written by Conservative Secretary of State for Social Security John Moore, advised how the government should respond to the unfolding scandal.
In the memo, which was presented to luminaries in the Thatcher Government including future Prime Minister John Major, Douglas Hurd and Kenneth Clarke, Moore wrote: "About 1,200 haemophiliacs were infected before 1986 with the HIV virus by Factor VIII and about 40 have already died of AIDS. The prognosis for the remainder is bleak."
"The [Haemophilia] Society have successfully got across their view that the haemophiliac's problems with AIDS is due to
Government's failure to ensure self-sufficiency in blood products
. While unfair, this is hard to refute convincingly in presentational terms."
Moore was in negotiations with the Haemophilia Society over a potential financial settlement. The secretary wrote that he preferred a £10 million (US$13.3 million at current exchange rate)
"once-and-for-all payment," as it would "minimize government intervention and it would be consistent with the policy of not accepting any direct responsibility
for damage caused in this way."
Moore expressed concern about litigation leveled against the government, arguing that a one-off payment "might not be as helpful legally as would a direct ex-gratia payment by the Government should a haemophiliac take legal action."
In the 1990s a payment scheme began, with the
government paying ex-gratia sums of £60,000 to those infected, albeit on the condition they waived their rights to any legal action.
Despite this, in September this year, a judge allowed more than 500 victims to sue the government for compensation, dismissing attempts by the Department of Health to delay the action.
The revelations come as
campaigners are pressing Prime Minister Theresa May to take action on the inquiry she pledged to launch three months ago. The PM is yet to appoint a chair to the inquiry.
The terms of reference and timing of the proceedings are also yet to be confirmed.