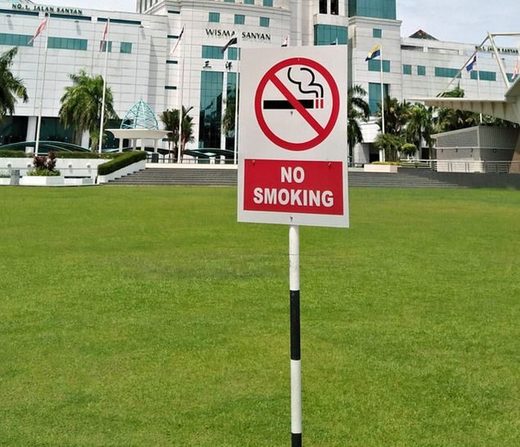 Seventy-six public parks across the state have been gazetted as 'No Smoking' zones, following the enforcement on June 1 this year by the state Health Department.
According to state Health Department director Dr Jamilah Hashim, her side ran a three-month public awareness prior to the enforcement.
"Public parks should be used for healthy recreational activities. Smokers are, therefore, urged to respect other visitors who wish to utilise these public facilities without the dangerous side effects of secondary smoking," she said when asked about the number of compounds issued for those caught smoking at public parks across the state, under Regulation 11(1)(w) of Control of Tobacco Product Regulations 2004.
On this, Dr Jamilah said as at Sept 30 this year, three compounds were issued and settled - two were for adults totalling RM500, while another was for a minor for RM50.