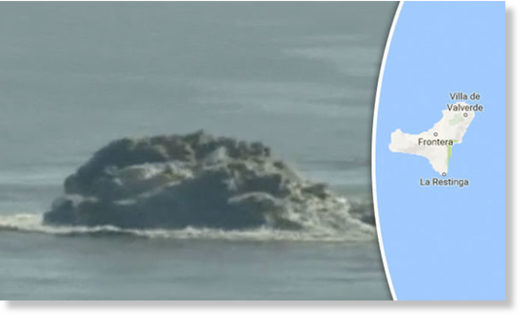 On October 10, 2011, the Tagoro underwater volcano near to the island of El Hierro, the smallest of the isles in the Canaries, began bursting into life.
The volcano beneath the surface began spewing ash and lava which bubbled to the top - and although that eruption was not too strong, scientists are monitoring the volcano as they are wary it could burst into life with more power.
A project known as Vulcano-II-1017 from the Ministry of Economy, Industry and Competitiveness and Feder, in conjunction with the Spanish Institute of Oceanography, the University of Las Palmas de Gran Canaria, the University of La Laguna and the Museum of Nature and Man of Tenerife, will monitor the situation to see if the volcano poses any danger.
The reason experts are keeping a close eye on it is because the volcano is still rumbling six years after its eruption near to the tourist hotspot.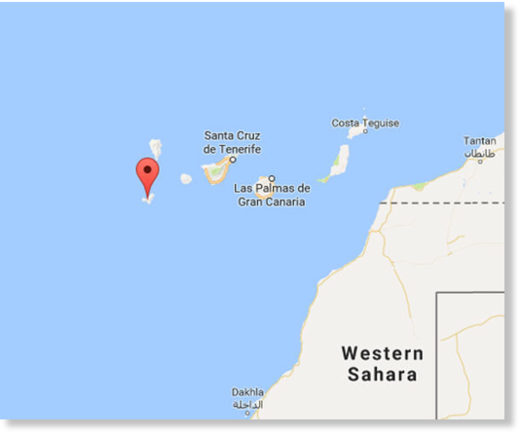 The scientists say it is still emitting "large quantities of magma, heat and gases to the marine environment" to the surrounding areas.
However, it is not all doom and gloom.
The team say that the volcanic burst has fertilised the region beneath the surface, contributing to one of the most productive and richest ecosystems around.
The Tagoro volcano is not the only volcano causing problems for the Canary islands.

La Palma volcano, which is an island itself in the Canaries, has experienced 50 earthquakes in just three days recently
, prompting fears that it may blow.
The biggest earthquake, recorded at around 1pm on Saturday, October 7, was a magnitude 2.7 and took place in the area of the Natural Park Cumbre Vieja, 28 kilometres deep.
The second largest quake, of 2.6, took place at 1.23pm on Sunday in the same area, while the third quake erupted at midnight on Monday, reaching a magnitude of 2.1, according to Involcan.
This then rose to 50 tremors on Monday after 10 more quakes were recorded from the huge Cumbre Vieja volcano, which sits on La Palma, overnight and into dawn.
However, director of the Canarian Institute of Volcanology Nemesio Pérez, moved to calm fears.
He said: "It is absolutely normal for active volcanoes to register seismic swarms such as the one that this weekend has been recorded in the Cumbre Vieja volcano."